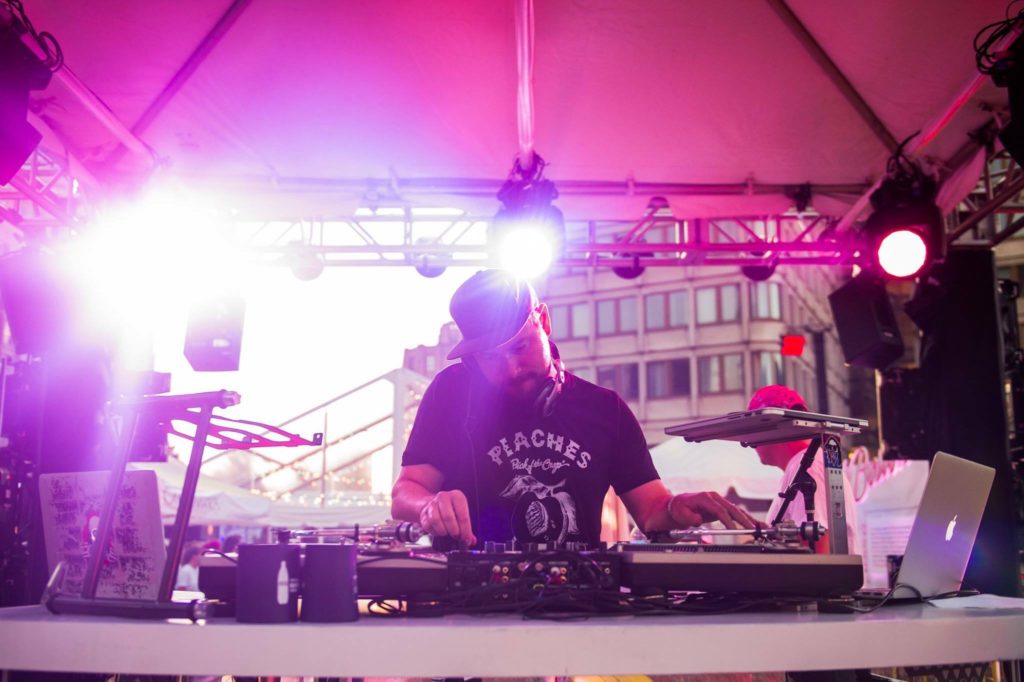 ---
Music has always been a positive force in DJ J-Wall's life. The day he heard his first Beatles record, the sounds and sights of his early concerts, and the thrill of buying a set of Technics SL1200 turntables are all memories he savors. His love for classic rock, hip-hop, and all schools of funk has expanded into a quest to seamlessly mix almost every genre as a DJ, often in the same set. 
Boston is a rich music town with many unique venues that encourage you to be yourself. With that attitude in mind, J-Wall curates the music program at Brass Union, a cool restaurant/lounge concept in Somerville, MA. In that role, he has worked alongside dozens of highly respected DJs, many of which have inspired him to elevate his own musical IQ. 
A working DJ at heart, J-Wall holds down a Thursday-night residency at The Druid (Cambridge, MA), now entering its sixth year, and spins regular nights at the Middlesex Lounge, Good Life, A4cade, Alibi in the Liberty Hotel, Carrie Nation, and Bella Luna/Milky Way. He has DJed parties at legendary clubs such as The Paradise Rock Club, The Sinclair, Royale, and The Wood Tavern (Miami). He is also in high-demand for corporate events, outdoor festivals, and private parties: including the Jameson Bartenders Ball, Boston Magazine's BestFest, the Thirst Boston Blender Bender, The Boston Marathon Expo, The Taste of WGBH Food & Wine Fest, BMC's Catwalk for a Cure, and hundreds more.
The way people react to music is always evolving, and that's what motivates DJ J-Wall to keep digging for that perfect music-driven experience.
For DJ J-Wall Bookings, please CONTACT HERE